VTK Backplot on RPi 4
20 May 2020 01:01
#168323
by reflow
I posted this here because it seems specific to the QtPyVCP backplot. Happy for it to be moved.
I've successfully gotten the rest of the ProbeBasic interface running on the RPi4 however I'm having issues finding a VTK version which is functional here, and I'm wondering if anyone else has achieved this?
Setup:
Raspberry Pi 4B
Raspbian Buster Lite
Linux raspberrypi 4.19.71-rt24-v7l+ #1 SMP PREEMPT RT Kernel
Mesa 7i92 (Ethernet)
LinuxCNC built from 2.8 Branch
QtPyVCP from HEAD Apr27 ae59b847
This was all assembled from John's excellent instructions here:
gnipsel.com/linuxcnc/uspace/rpi4-rt.html
I then built QT (c6128fc67c) in order to get a QTDesigner binary and am successfully able to use
from the RPi.
For VTK, John suggests installing from Debian package and this provides VTK6 with QT4. However the QtPyVCP project appears to depend on QT5?
I have tried building both VTK HEAD and VTK 8.2.0, and hit varying issues, all associated with OpenGL ES differences.
I'm presently compiling VTK 7.1.1, as I found some commentary on Slicer and FreeCAD maybe working on RPi4 from this release with a few hacks, but I'm not hopeful.
Am I missing something, has anyone got this running, or can perhaps point me in the right direction?
Photo; just because getting this far seemed like an achievement.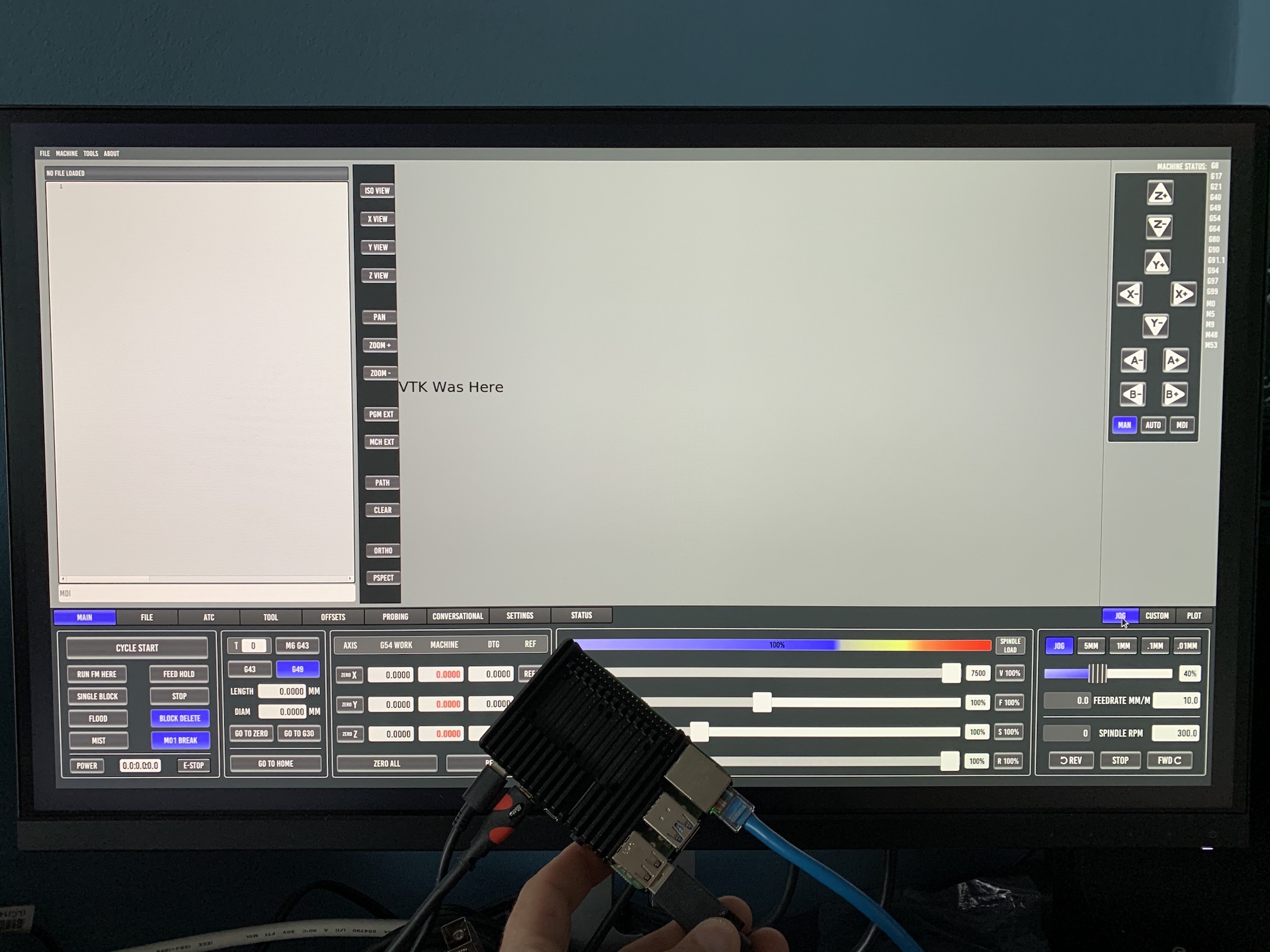 Please Log in or Create an account to join the conversation.
Time to create page: 0.111 seconds